Podcasts, progress and picking up the pace!
March 3, 2022
Aberdeen runner uses business podcast to document road to Inverness Half Marathon and overcoming mental and physical challenges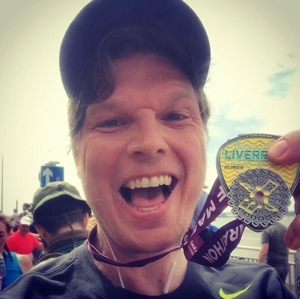 People take up running and run half marathons and marathons for many different reasons. Whether you are new to running or a veteran of long-distance events, it is well-documented that running can help improve our mental as well as physical health.
This is something Aberdeen-based business owner Aldo de Pape is a great believer in.
Aldo has taken on many challenges in his life and his next goal is to complete Inverness Half Marathon while documenting his progress through his podcast.
"The TeachPitch Podcast is about how people overcome challenges every step of the way – both mentally and physically. Preparing for the Inverness Half Marathon is a challenge and I hope that sharing my progress will help others overcome other challenges, whatever they may be," Aldo said.
"Before each podcast interview, I do a small introduction to the guest but also discuss where I am at in my life. While training for the Inverness Half Marathon, I use this to talk about how I am progressing with my preparations.
"In 2017, I had to undergo spinal surgery following the discovery of a benign tumour on my spine. Everything was okay in the end, but I practically needed to learn how to walk again. Going from that to running half marathons again is a challenge that I am very proud of overcoming."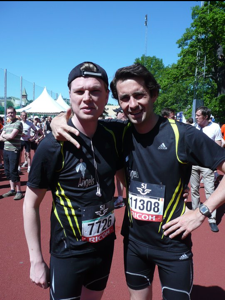 Prior to 2017, Aldo had completed a number of marathons, including Beijing, Berlin and
Stockholm marathons, in addition to various half marathons. 2022 will be Aldo's first Inverness Half Marathon and he is ready for the challenge!
Aldo has shared details of his training and progress ahead of the Inverness Half Marathon on 13th March 2022 on the podcast, which interviews people from a variety of professional circles from all over the world.
"I founded TeachPitch in 2014 as a tool to help teachers overcome the problem of information abundance through a process of curation, artificial intelligence, and peer-to-peer learning. You can best think of us as a free search engine that helps teachers find the most relevant content at the right moment in time," Aldo explains. "The TeachPitch Podcast was a progression of the business, delving into how successful people have overcome deep personal challenges and managed to achieve great professional success."
"Meeting so many great people through building TeachPitch, the podcast seemed like a natural progression to help share their inspiring stories. Through it, I have been inspired myself.
"I'm really excited to take on my next challenge of the Inverness Half Marathon, and I hope it encourages others to take on their own challenges."
The Inverness Half Marathon and 5K take place on Sunday 13th March 2022. For more information, please visit www.invernesshalfmarathon.co.uk or follow on Facebook, Instagram and Twitter for updates.